MFT offers a business platform that inspire to recruit the best talents
MFT Energy has created a platform where there are no physical limits to recruiting the very best potential talents. The huge advantage with MFT Workspace for both the employees and MFT is that you can work where you want, when you want. It is a clear ambition to keep growing with Workspace and further develop the family of staff as well as the business.
In the early days of the corona pandemic, we created MFT Workspace. This meant that we were extremely well prepared for the consequence of what finally happened, namely that employees would have to work from home. But it was also crucial that a foundational function within the MFT Workspace program, was to create a truly international company and to optimize our scalable platform.

Torben Nordal Clausen
CEO, MFT Energy
MFT is headquartered in Aarhus, Denmark, but has employees both in staffed offices as well as individual remote employees working from home, in different parts of the world. It gives us a unique opportunity to employ the world's best talent in the exact areas needed.
We are based in Aarhus, which has developed into a hub for energy trading. It is then optional for us to choose whether our new employees work from our office in Aarhus, or from elsewhere if it makes best sense regarding the private lives of the employees. In this way, we can recruit from everywhere. We have access to an international pool of talent. No matter where they are based, they can become a part of the MFT journey, and we can in addition get the very best on board.

Torben Nordal Clausen
CEO, MFT Energy
MFT Energy currently has employees in 12 countries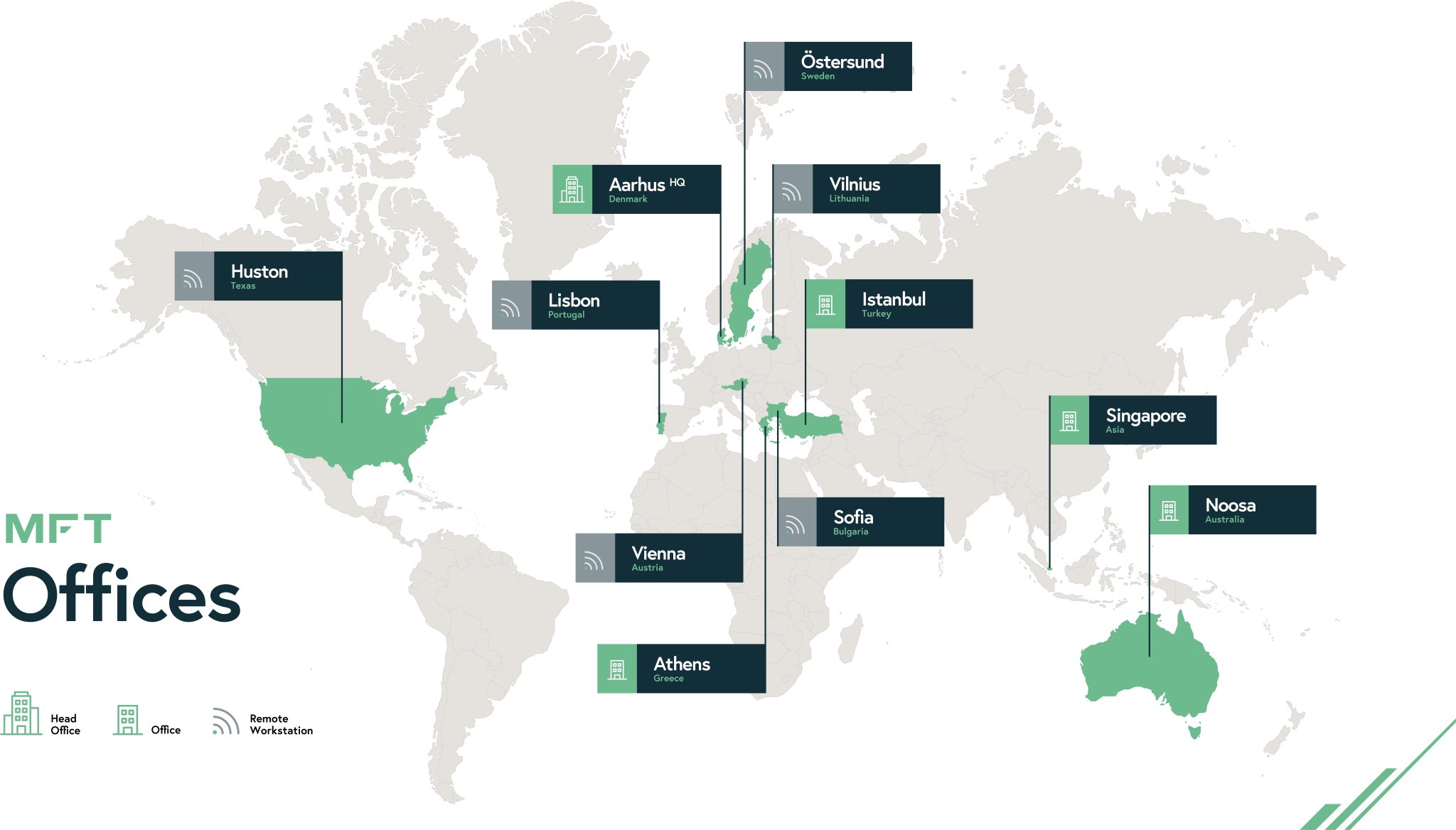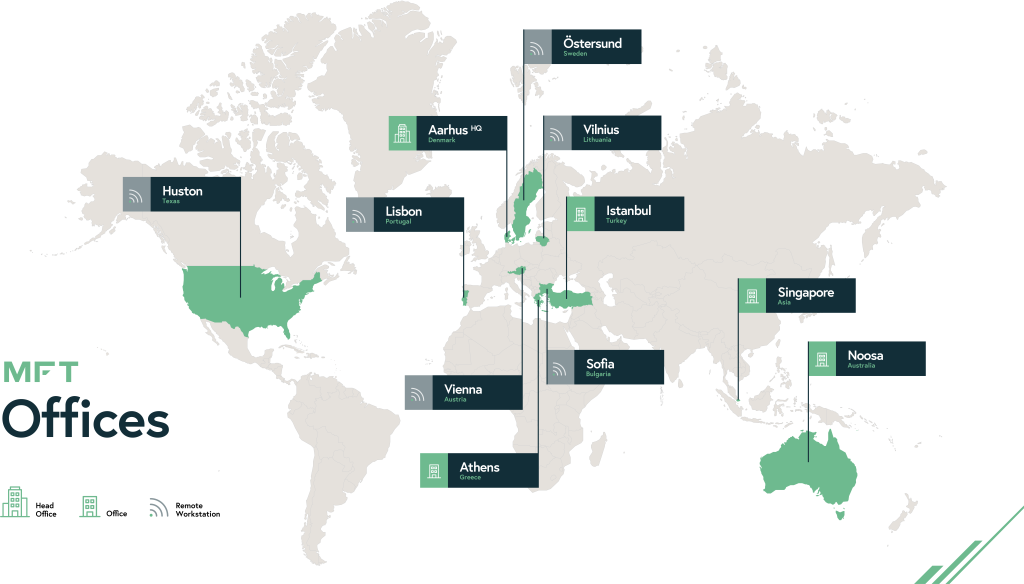 The purpose is to secure the best employees and thus continuously build a stronger company. The MFT Workspace platform is also created with the idea of ​​developing people. It additionally gives existing employees the opportunity to relocate in other parts of the world for shorter or longer periods. We like to see it as a Truly International approach.
When we send our employees out into the world, it is undoubtedly because they have to perform professionally. But it is also to develop them. They meet other cultures and experience different ways to live. They learn from that and get an insight in thinking holistically with international flavor and flair.

Torben Nordal Clausen
CEO, MFT Energy
MFT Energy is based on a unique partnership model that allows employees to become co-owners or to start their own energy trading business on an already existing platform. We are proud to have employees in 12 countries with 22 different nationalities.
Meet some of our employees stationed around the world
One of MFT's ambitions is an IPO in 2023.