Meet Georgia from MFT Energy
She had moved to Aarhus in Denmark to work with energy trading. This however soon became uncomfortable for Georgia. She quickly became homesick and wanted to return to Greece as soon as possible. The obvious and direct solution to Georgia's challenge was to leave her dream job and industry in order to reunite herself with Greece and her family.
Work from Athens
This was not to be the case completely. MFT Energy saw huge potential in Georgia and therefore offered her a job where she could be allowed to work in Greece and also be close to her loved ones. Georgia now has a key role at MFT whilst she lives and works from our newly opened office in Athens.
Arriving in Aarhus, Georgia felt like she had landed the perfect job in the energy trading industry, which fulfilled all her career dreams. However, a longing for home and the feeling of being with her family was so strong that a decision regarding a return to Greece was inevitable. An effective and quick solution involving MFT Workspace was then offered to Georgia by MFT. She was offered a new work opportunity and thus also the chance to remain in the industry. With MFT Workspace, Georgia was able to stay in her dream job maintaining a working life she loves, continuing the growth journey with MFT, and having her family close by.
Georgia says:
I live in Athens; I am close to my family and at the same time, I have a key role in MFT, which is a complete win-win for me. This is only possible because MFT can create the framework for it. With MFT Workspace, you can basically sit anywhere in the world and still be part of the company. We make each other stronger.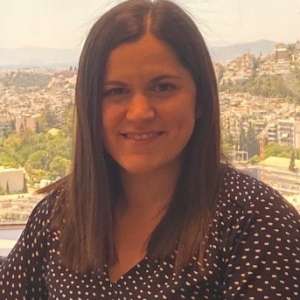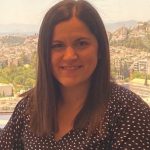 Georgia Champeri
Quantitative Analyst
And even though she is currently the only employee at the office in Athens, she still feels that she is a part of the MFT community in the same way as if she was at the head office in Aarhus.
About working remote at MFT, she says:
The unique thing about MFT is the family feeling we have. Even for us who are not a part of the day-to-day activities in the common rooms in Denmark. We have a real feeling of working closely together, we reach out to each other and help each other even though there are thousands of miles between us. So, despite the distance, we make each other stronger. Even though it is cultivated virtually, it feels completely natural to be part of the MFT community in this way.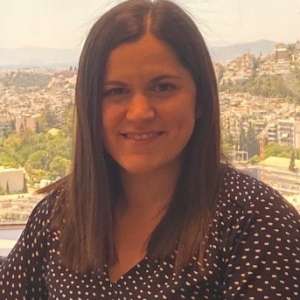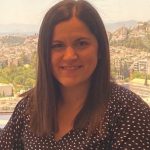 Georgia Champeri
Quantitative Analyst
Georgia communicates several times a day via telephone and screen with her colleagues in both Aarhus and in other parts of the world.
Georgia adds:
I'm alone in my office in Athens, but I'm never lonely. MFT has really taken the virtual life to heart and can therefore offer tremendous support to us that work remotely. I've been given an opportunity I don't think I would have been offered in other companies. MFT shows that they are truly an international company. They do so because they hire people based globally and support that by opening offices in many different parts of the world. It is fantastic that it is a part of the company's DNA to accept and welcome people who work remotely.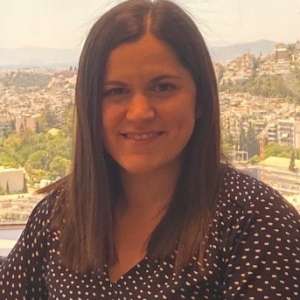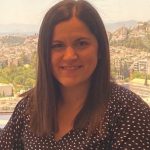 Georgia Champeri
Quantitative Analyst
Georgia has been a part of MFT since May 2021. She visits the MFT headquarter in Aarhus whenever possible and for our two annual International weeks. MFT Workplace also makes it possible for Georgia's colleagues in Aarhus and other parts of the world to visit her in the Athens office.
Meet some of our employees stationed around the world