We want to support our employees professional and personal growth. We want to invest in initiatives that help develop our employees and our business around the world. With MFT Globetrotter we are proud to offer all MFT professionals the opportunity to work from anywhere around the globe.
We want to Move Talent. Move our hearts, move our minds and create great things together. As part of MFT Energy you are part of a vibrant organization always aiming to do more of what we are already doing today.
MFT Globetrotter builds on MFT Workspace
MFT Workspace ensures that workdays are flexible, efficient and fun – MFT Workspace is our flexible work arrangement. It is built to fit the needs of MFT Energy and all of our employees individual demands. Working in MFT Energy should be fun, developing and proactive. MFT Workspace enables us to meet this by giving all employees a flexible worklife. The fundamental approach of MFT Workspace is also the baselayer of MFT Globetrotter.
MFT Globetrotter matches our DNA and culture. Our culture is our most important benefit. We pride ourselves on being a forward-thinking organization in which culture remains a prioritized fundamental for success and openly recognized as a leverage for employee happiness and productivity. Read more about the MFT Culture in our news section here.
"For me, the best thing about being an expat in Singapore is that you meet a lot of passionate people from all kinds of backgrounds."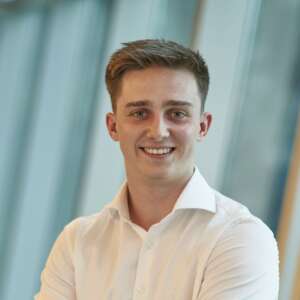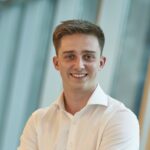 Jakob Hviid Oestergaard
Power Trader
MFT has several international offices and trades energy across many borders. Our partner model enables talented people to become engaged business owners and creates a dynamic, enjoyable, and profitable work environment for everybody.