Five years down the line, MFT Energy continues to make its mark in the business of energy trading, with impressive financial growth rates, increased digitalization, and organizational expansion. We pride ourselves on being a forward-thinking organization in which culture remains a prioritized fundamental for success and openly recognized as a leverage for employee happiness and productivity.
We have asked Annamarie Pradsgaard, Legal Student what it is like to work at MFT Energy – here is her take on the company's culture.
Structure and Delegation
As a legal student, I divide my professional time between classes and the office; however, at MFT Energy I am treated as any other employee and included in meetings and decision making. The company expects me to pitch in and take responsibility for my own tasks which to me is the best way to put my legal studies to practice.
When I compare my tasks to those of my co-students, I feel proud about the level of trust and delegation that is given me, and I value how the company attempts to match my work tasks with relevant educational topics. I am impressed how the company supports my educational journey and try to mix and match tasks, so it becomes a win-win for everyone.
A high degree of delegation and responsibility speak to the company culture. The notion towards me as a student is – if you do everything perfectly, how can you learn. I think it says a lot about MFT Energy as a workplace.
When I compare my tasks to those of my co-students, I feel proud about the level of trust and delegation that is given me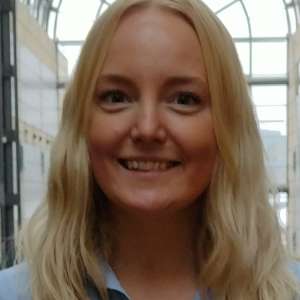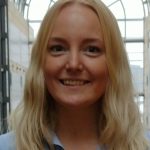 Annamarie Pradsgaard
Legal Student, MFT Energy
Standing on the Right Side of Company Culture
Teamwork and engagement are part of the company DNA. We work in an open office environment, and everyone is treated equally from student to leadership. The tone of voice is open and inclusive, and innovation is a natural part of everyday task handling.
The company honors work-life-balance and calls for workdays to be flexible, efficient, and enjoyable – dovetailing the company needs with own personal needs. During semesters, this allows me to work remotely and fit in hours before attending classes.
In addition to this, the culture resembles that of a small community with joint celebrations, events, benefits with focus on health and well-being, profit sharing, and opportunity to be stationed at one of our international offices for a period of time. The company culture makes me feel included and actively contributing to taking MFT Energy to the next level. To me, inclusion equals well-being, and I think this vibe is very much present at MFT Energy.
MFT Energy has several international offices and trades across many borders. Our partner model enables talented people to become engaged business owners and creates a dynamic, enjoyable, and profitable work environment for everybody.