In 2023, 11 of MFT Energy's talented student employees have successfully transitioned into full-time positions. We have asked three of our talented student employees, working in three different areas of our company, about their journey and steep career path from student employees to full-time employees.
Louise Fuglsang, Trading Analyst
Louise started her journey in MFT Energy as a Student Trading Analyst while pursuing a master's degree in economics at Aarhus University.
What was your Experience working in MFT Energy during your studies?
What stands out to me is our culture in MFT Energy. It's a place where no one is treated as less valuable for being a student; everyone is given equal opportunities and benefits.
I really appreciated the level of responsibility I was given right from the start. There was a good onboarding into the team and industry, and an understanding that the energy market isn't something that we learn about at school. People have taken the time to educate me within the field and I have been able to ask all the questions I had.
My experience from working in MFT Energy is that we have a high bar in terms of tasks and performance. This also means that as a student I got many of the same tasks as my full-time colleagues. We question the boring tasks and ask: How could we do this smarter, is there a way to optimize or automize this?
How has the transition to a full-time position been?
It has been very smooth I will say. I now run projects with more independence, though I still receive guidance from my leader when needed. Given the significant responsibility I had as a student, it felt like a natural progression.
I was excited about the opportunity to dive even deeper into my tasks, something that can be a bit challenging as a student. I was still hungry for more and had a feeling that I had so much more to learn and explore in MFT Energy.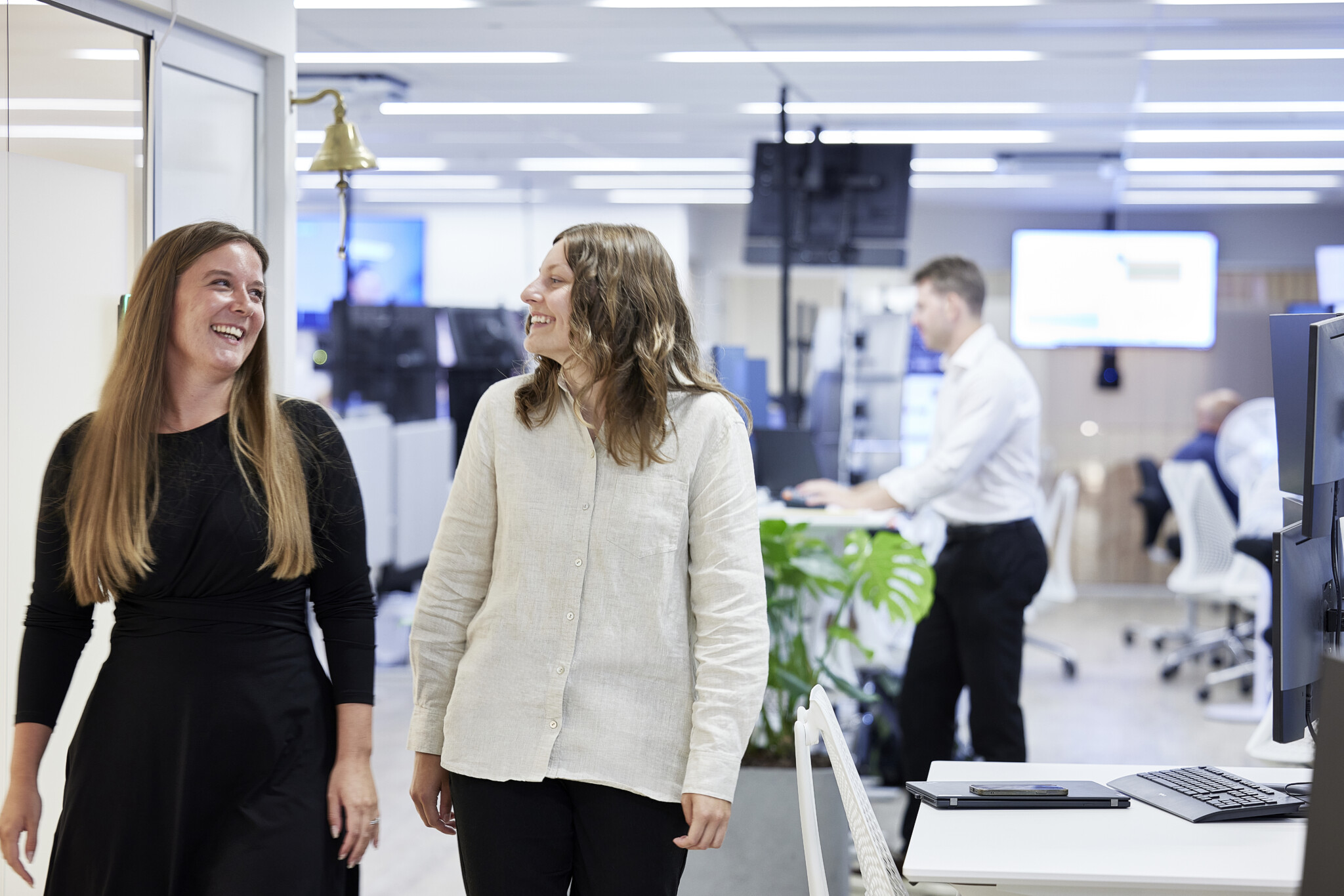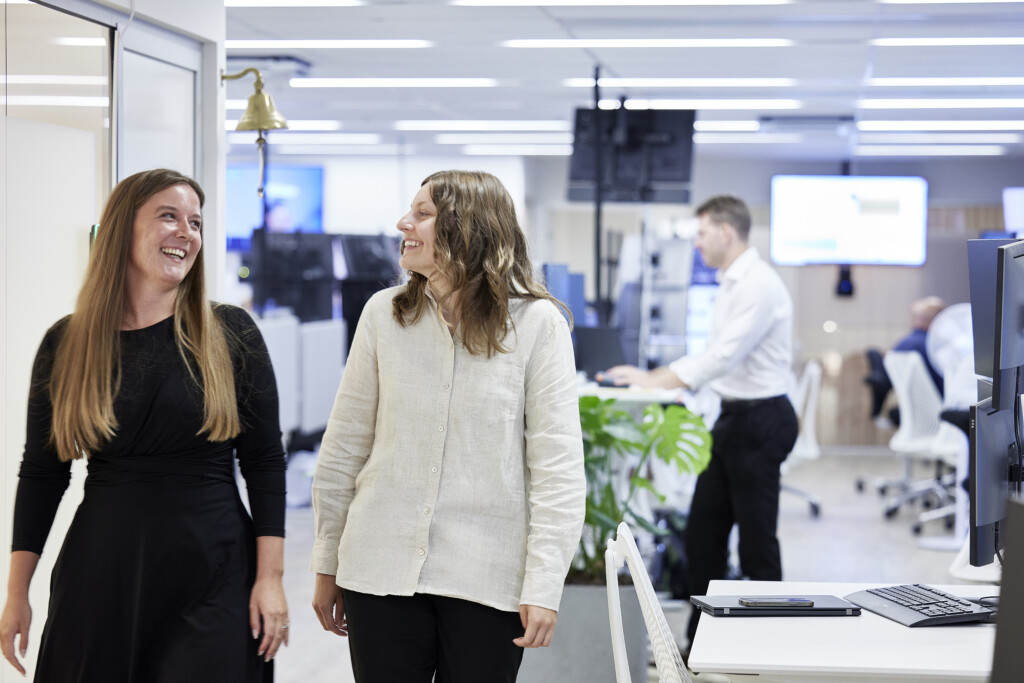 Jonas Ingvard Jensen, Trader
Jonas joined MFT Energy as a Student Trader while pursuing a bachelor's degree in economics at Aarhus University.
What was your Experience working in MFT Energy during your studies?
I liked being a student employee. We have a very social and passionate young team, that is driven to improve every day and explore new possibilities in the markets. The markets are always changing which means that no two days are the same as a trader, and I find that motivating. Moreover, I experienced an enormous focus on onboarding. It is very clear how much is invested in your development.
I feel like there is room for everyone and I really like that. You are not treated differently as a student compared to full-time employees. Your opinion matters just as much, you can feel the flat organizational structure in that sense.
How has the transition to a full-time position been?
I chose not to continue my master's but instead start full-time. I just loved coming to work and feel like I learned so much here. Being a full-time employee, I get to work more in-depth with my tasks and get an even better understanding of the markets.
The biggest change has been that my schedule is more set now, and not as flexible as when I was working during my studies. As a Trader, you work in shifts, but you have a lot of influence when it comes to your schedule.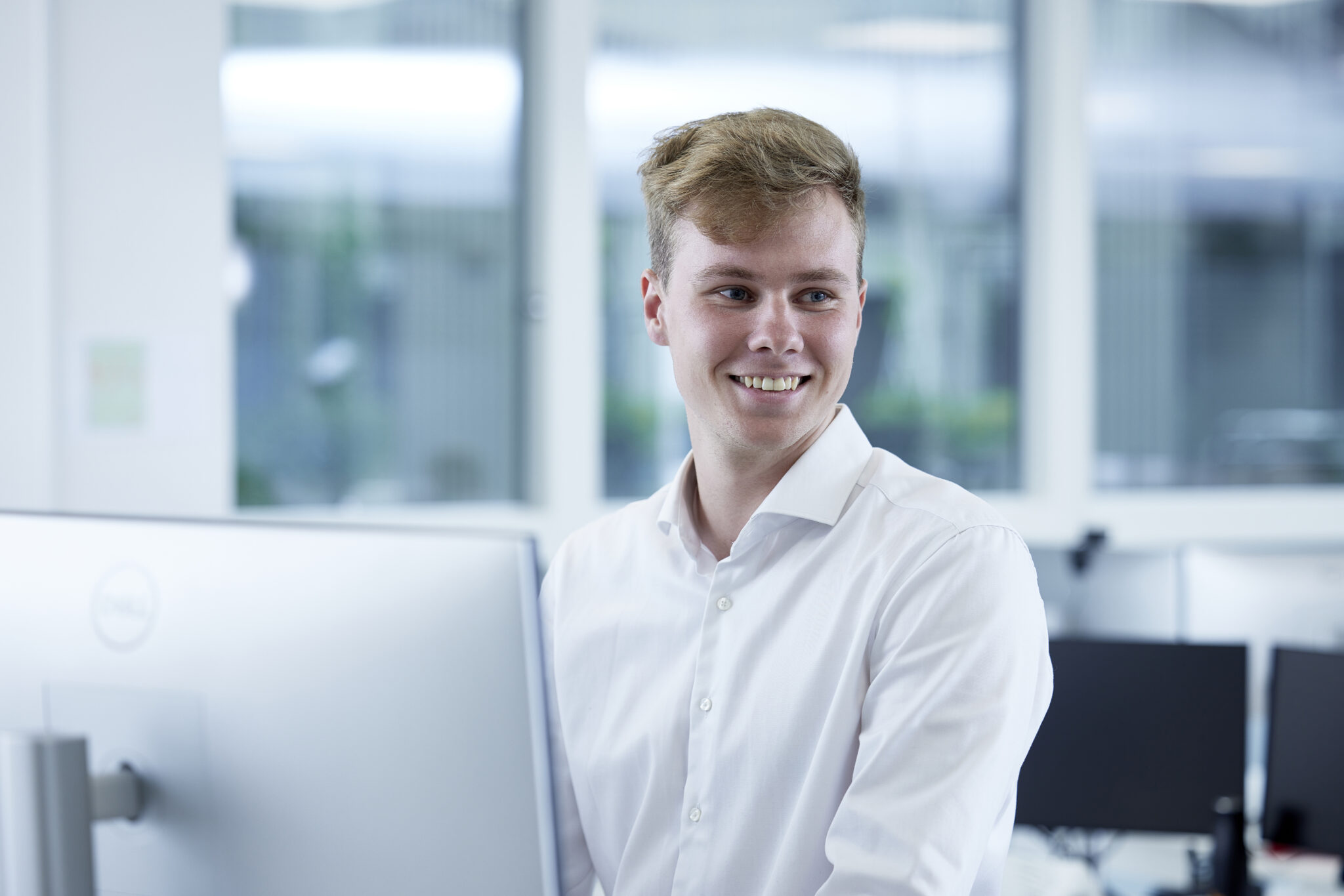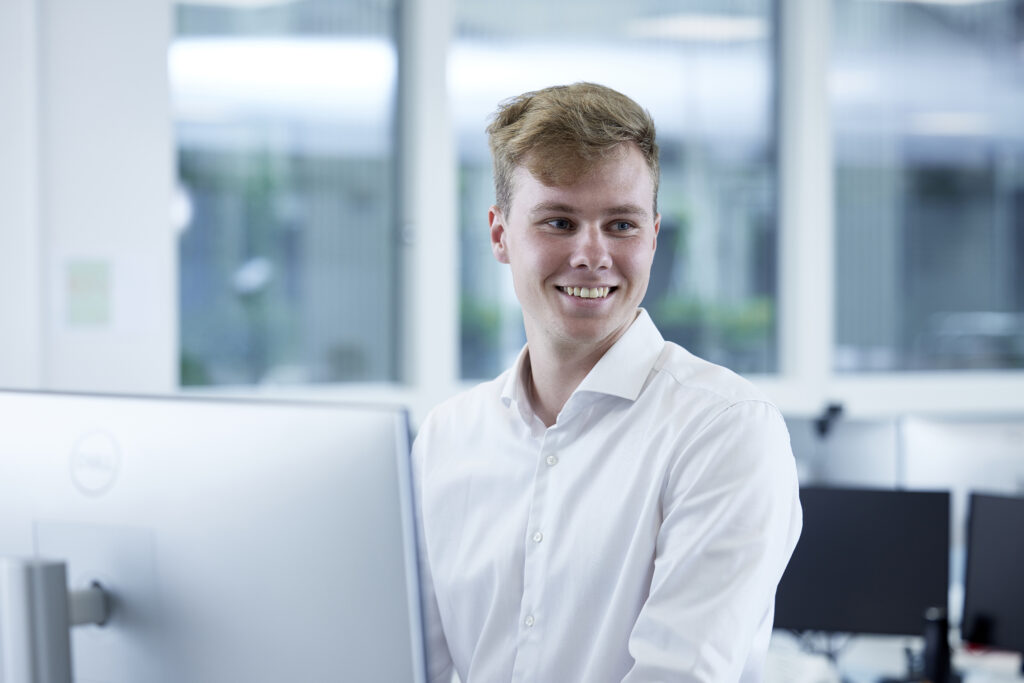 Steffen Bisgaard Sørensen, Junior Business Controller
Steffen started as a Student Business Analyst at MFT Energy while pursuing a master's degree in finance and international business at Aarhus University.
What was your experience working in MFT Energy during your studies?
My experience as a student worker has been great. Awesome colleagues, a great leader, and interesting tasks. The culture is youthful, energetic, free, and open. There is a high degree of flexibility, which is very nice when you are a student. Moreover, the things I have learned in my time as a student worker at MFT Energy have helped me in my studies and helped me succeed academically as well.
I have been encouraged to question the tasks I had as a student and challenge if we could do them in a smarter way. My input has always been welcome, and I have been a part of building robots and automated processes to optimize my tasks. It gives me a lot of motivation knowing that what I am working on brings actual value to the company, which is also why I wanted to continue my career with MFT Energy.
How has the transition to a full-time position been?
I appreciate being able to dedicate all my time to my work and not having to think about my studies. I have gotten even closer to my colleagues as a natural result of my being here every day, which makes it even more fun to come into the office. Furthermore, I have more time now to develop new tools and systems, which sometimes could be a challenge when you are not at the office every day.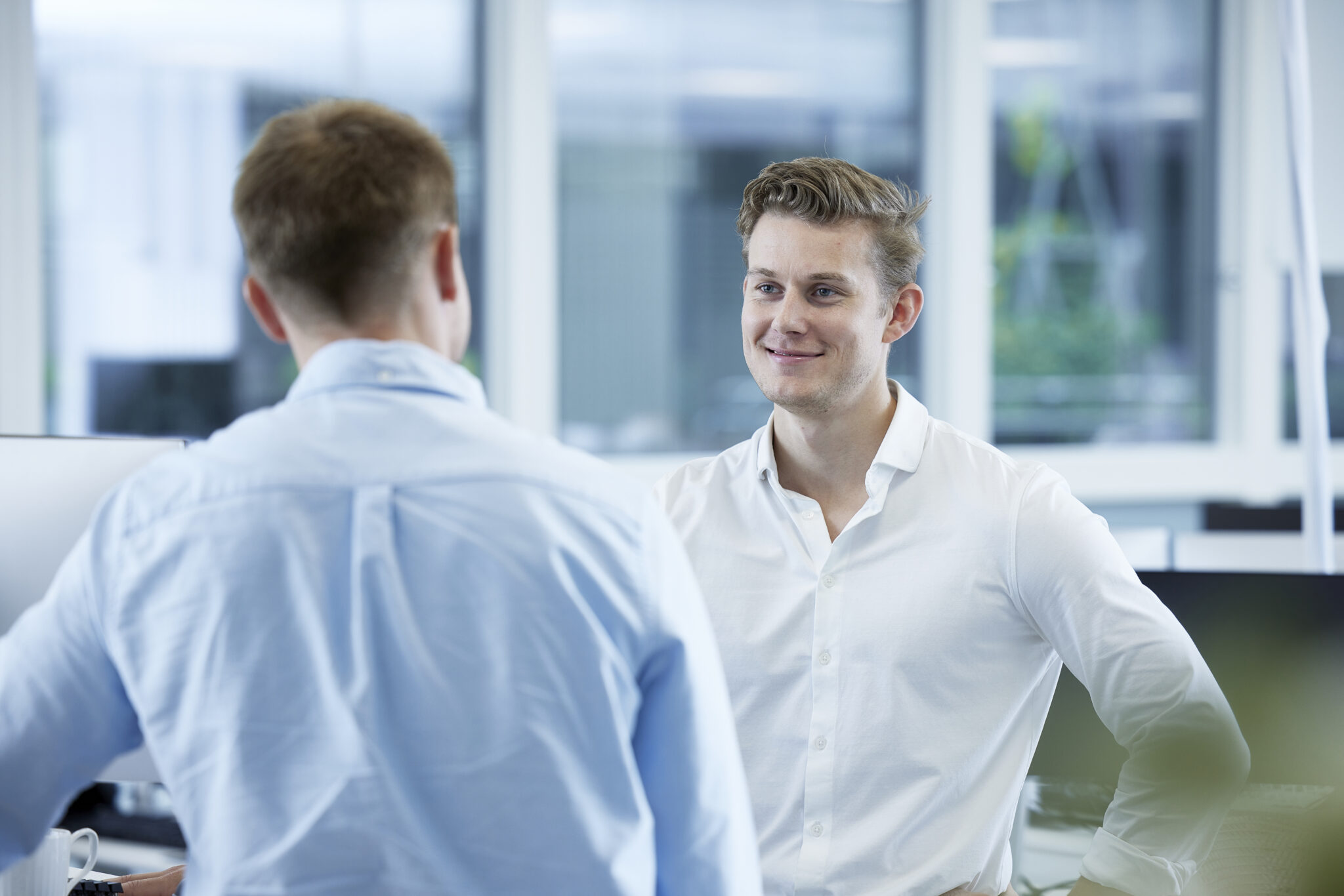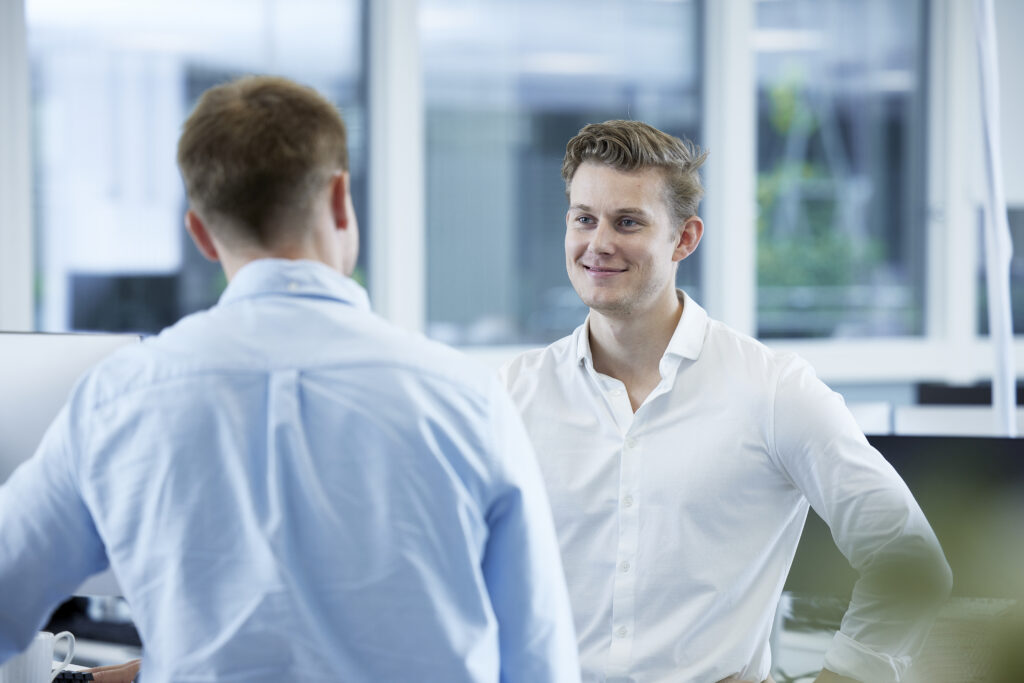 MFT Energy has several international offices and trades energy across many borders.
Apply for an open position at MFT Energy here.