Moving around the world can open your mind to other viewpoints, values, and beliefs. We have asked Jakob Hviid Oestergaard, MFT Power Trader, what it is like to swap Denmark for Singapore. Here is his take on life as an expat.
My Road to Singapore
I am now a little over a year into being an expat in Singapore and I enjoy every bit of it. I started my career with MFT Energy as a student trader at MFT's headquarters in Aarhus, Denmark, and by the time I graduated with my BSc degree in Mathematic-Economics, the company had recently opened an office in Singapore to cover the European night shifts.
I have always dreamt of working and living in another country, so when the opportunity of going to Singapore was presented to me, I instantly applied for it. Truth be told, I was far from sure of what to expect since I had never been to Singapore or Asia before; however, I had heard good things about Singapore from my family and friends with first-hand experience with the Singapore expat environment.
What is Life as an Expat really like?
Living as an expat is all about being open and curious about new experiences. Singapore is known to be a city with many expats, and the vibe here is energetic and international. When I arrived in Singapore, the country was under lockdown due to COVID-19 but as the restrictions were lifted the city was brought back to life. If you are open and curious you can easily build up a social network, but on the flip side, most of the people you connect with, are here for a fixed period which means your social circles will change frequently.
For me, the best thing about being an expat in Singapore is that you meet a lot of passionate people from all over the world and with many different backgrounds. You are invited into interesting conversations, where you get introduced to all kinds of businesses and personalities. If I should highlight the best thing about being an expat in Singapore, then it is that it has broadened my horizon and sparked my curiosity about other cultures and ways of living.
"For me, the best thing about being an expat in Singapore is that you meet a lot of passionate people from all kinds of backgrounds."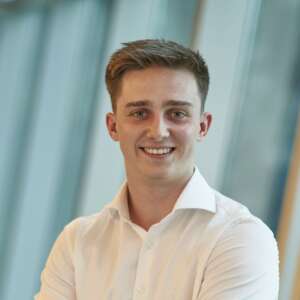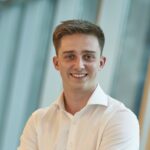 Jakob Hviid Oestergaard
Power Trader
What makes a Successful Expat?
In my opinion, the key to being a successful expat is an open mindset. Another key thing is the importance of having a good work environment, where you feel included from the start. In my case, our director Mehmet Kuyucuoglu has been key in this as he has established an office culture, which is equally ambitious and embracing.
I feel certain that my time in Singapore is an experience I will remember for years to come and that it will shape me both professionally and personally. I would highly recommend working in a foreign country as it gives you a chance to experience other cultures and values.
MFT has several international offices and trades energy across many borders. Our partner model enables talented people to become engaged business owners and creates a dynamic, enjoyable, and profitable work environment for everybody.