Choosing the right growth market is a key driver of our accelerated growth strategy, and entering a new market with the right team and strategy ensures value-creating growth. We have a clear strategy for expanding in our existing markets and a solid pipeline with potential new growth markets.
The Growth Strategy
MFT Energy successfully executes on its accelerated growth strategy which includes expanding all teams, our platform and global market presence. In 2022, our strategic initiatives are based on three key drivers:
Market penetration – increase the market volume in the existing markets
Further market expansion into new markets and geographies
Build for further growth by investing in platforms and teams
New Growth Markets
The markets of highest priority are the more mature ones, where an exchange and structures for trading are in place, and where we see a strong match to our proven trading strategies and platform. In these new markets, our teams can leverage on their knowledge and quickly build a solid position.
We are consistently analyzing new markets of potential interest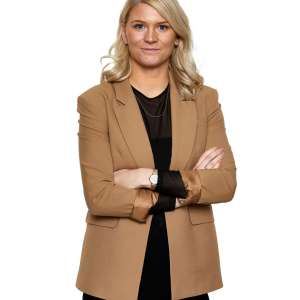 Julie Vangsgaard Gravesen
Strategic Business Developer & Partner
As part of the green transition and the increasing share of renewables in the generation mix, we expect more markets to be deregulated and new marketplaces for power and gas trading to be established. We expect these new potential markets to represent attractive opportunities for further expansion and growth in the coming years.
We see further attractive opportunities in the Asia Pacific Region and the US market, and the pipeline of potential new markets looks strong and promising.
MFT Energy's annual report 2021 can be found here