Do you want to join our experienced and dynamic Back office team?
Do you want to take a part in our exciting journey, as an important part of our team? MFT Energy is a successful start-up that has a clear vision that we would like you to be part of:
Together we build the most scalable European energy trading hub
Help us make such a trading hub run lean and smoothly. You will be part of building a Back office function that exploits the newest technologies within Business Intelligence. The ambition is, nothing less, to set the industry standard for automation.
We believe this is a unique chance for you to test and gain firsthand experience with coding, while also learning the relevant tasks of a Back office team. Sounds like a challenge? It is, but don't worry we will help, support and coach you in the process.
Expected start date: as soon as possible, but up for discussion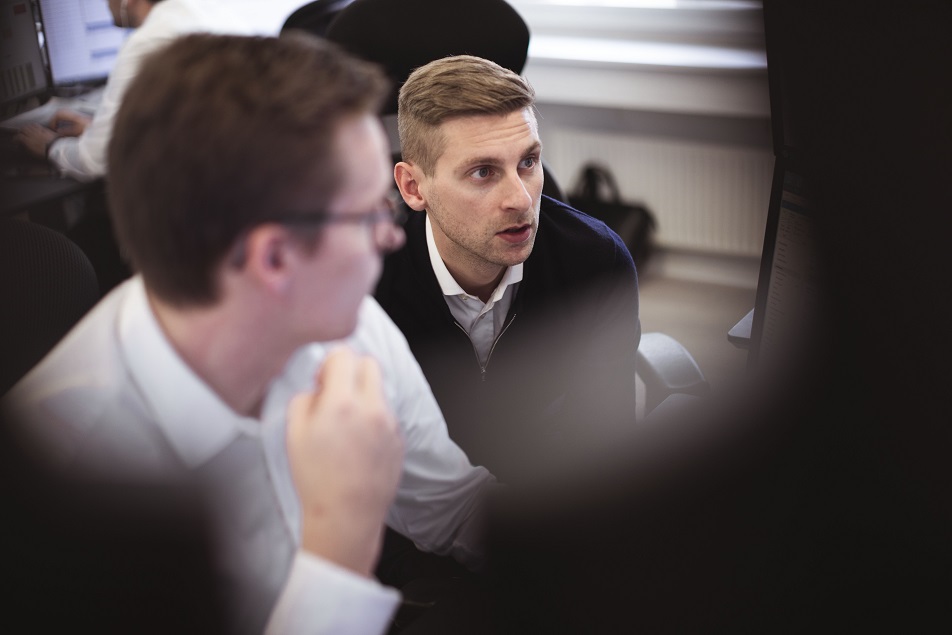 Qualifications we believe are important
It is important that you have a relevant background/education and/or flair with numbers. You have excellent English writing/speaking skills. You like working with data. Experience with start-ups and back-office tasks is a plus, as well as interest in corporate law and bookkeeping.
We hope that you are independent, responsible and proactive, as well as able to handle great responsibility. In order to fully integrate in the role, you need to be structured and detail oriented.
At MFT Energy we are United, so we believe you should be a natural people-person, who is able to listen and challenge others – a team player. We would like you to see opportunities where others see problems.
Become a part of MFT Energy
You will be part of a young and vibrant working environment in the heart of Aarhus, where you can get a hands-on feel on a variety of tasks in a fast-growing company.
MFT Energy is a transparent and flat organisation with entrepreneurship at the heart. Our mission is to empower traders to be the best within their markets – our belief is that this is done via a fair organizational structure, with the right people and based on the right values.
MFT Energy is built as a trading platform that offers partnerships to people that excel in our organization.
If you think there is a fit between our values and your aspirations, we will be looking forward to receiving your application. For any questions, please don't hesitate to contact our CFO, Lars Kristensen, + 45 21 84 26 75.
Applications can be sent to job@mft-energy.com before 01-04-2020, with the heading Business minded Student Employee. Please include a motivational letter (maximum 200 words), resume (CV) and relevant academic scores.
Privacy policy:
You can read our privacy policy for job applicants here.